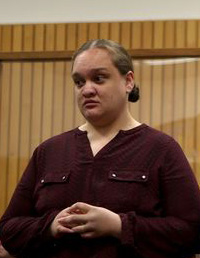 Poverty a factor in Moko's death - lawyer
28/06/16
The lawyer for the caregiver who killed Moko Rangitoheriri is warning there will be more child abuse cases, as poverty increases.
Tania Shailer and David Haerewa were yesterday given the highest sentence ever imposed in New Zealand for the manslaughter of a child - 17 years in prison, with a minimum non-parole period of nine years.
Murder charges against the pair were downgraded and they pleaded guilty to manslaughter, which led to tougher rules governing plea bargaining and an overhaul of the homicide laws.
Protests were held throughout New Zealand yesterday as the couple were sentenced at the High Court in Rotorua.
Shailer's lawyer Ron Mansfield told Morning Report there were consequences as poverty increased and living conditions deteriorated.
"We can't ignore, through anger, the reality that people are on the breadline, they have mental illness, they're abusing drugs, they have poor access to health care and education.
"And when you have that (combination) of factors you are sadly going to get some form of child abuse, whether it be physiological, physical or sexual."
Mr Mansfield said Child Youth and Family had been involved with Shailer's family, and action should have been taken sooner.
Child Youth and Family have said it knew the two people who killed Moko Rangitoheriri but it is refusing to discuss its role in the case until a coroner's inquest has been completed.
In an earlier statement it said it became involved days before Moko was killed because his caregiver, Shailer, had reported she was worried that he and his siblings would not be safe with their mother.
Radio New Zealand