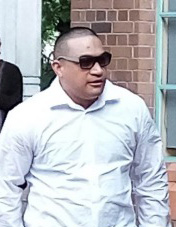 'Compassionate' judge discharges man whose daughter drowned
15/12/16
A man and his family mourning their drowned daughter needed to be "free from the burden" of a conviction, a High Court sentencing judge said.
Auckland man James Mataafi, 34, was charged with manslaughter following the accidental drowning of his daughter, Imogen Mataafi, on Christmas Day, 2014. On Thursday, Judge Peter Woodhouse discharged Mataafi without conviction, and the girl's grandfather, Mosala Saleupolu, 63, had charges dismissed after prosecutors submitted no evidence to the High Court.
Police Detective Senior Sergeant Ross Ellwood said police offered their "deepest sympathies" to the Mataafi family.
"Imogen's death was a tragedy and a significant loss for her family", and the police decision to lay charges in April, 2016 came after a "lengthy investigation and legal opinion", Ellwood said.
Crown prosecutors brought Mataafi's manslaughter charge accusing him of having "failed to take reasonable precautions" against his daughter's death.
In the presence of adults, Imogen Mataafi drowned in a back yard inflatable pool gifted by relatives to her parents at her Manurewa home.
At the sentencing hearing recounting events immediately leading up to Imogen's drowning, Justice Woodhouse said adults present did take several measures to protect kids playing near the pool safe.
"People have to know what happened," Judge Woodhouse said.
Mataafi, who was working in a garage metres away from the pool, had erected a safety fence at the house's back door to prevent unsupervised children using the pool.
That morning grandfather Mosala had been supervising Imogen and other children while operating a barbecue.
Somehow, with Mosala's back to the pool, Imogen had managed to haul herself into the pool filled with about 45 centimetres of water, the judge said.
Shortly after Imogen was discovered unconscious in the pool desperate attempts where made to perform CPR on her while an ambulance had been immediately called, Justice Woodhouse noted.
As Mataafi, Saleupolu and family members struggled to maintain composure in the court, Judge Woodhouse described the last time Mataafi saw his daughter alive.
Imogen went into the garage and said "hello" to her dad before they cuddled and she wandered back out to the garden, Judge Woodhouse told the court.
In discharging Mataafi without conviction, Justice Woodhouse said he had exercised discretion.
"The consequences of conviction would be out of proportion to the gravity of the offence."
Mataafi and his family, who had already endured considerable trauma from Imogen's drowning and previous family tragedies including the stillborn death of Mataafi and his partner's first child, needed "to be free from the burden which would come from conviction".
Speaking just after her death, Saleupola said Imogen was always smiling.
"She was a very happy baby. She was so strong and enjoyed life. She was just lovely."
Imogen is now buried next to the couple's first child.
Mataafi's lawyer Ron Mansfield said Judge Woodhouse's ruling was "a very compassionate result".
Police urge water safety awareness
Detective Senior Sergeant Ross Ellwood said moving into summer people must recognise swimming pools including paddling pools and young children can be a dangerous mix.
"We urge anyone buying a paddling pool for their children to ensure they are adhering to swimming pool laws around pool fencing and safety.
"Please make sure your pool is safe and compliant and ensure that children are supervised around water at all times."
Stuff